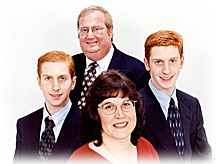 The Rubin Family, Founders of New Heart Christian Ministries
Is your child, grandchild or friend's child at Lucile Packard Children's Hospital at Stanford University in heart failure? Has the family been told that a heart transplant is needed? Is the family in crisis? We know how you feel.
In 1998 our 14 year-old son was misdiagnosed by our local doctors and we could not convince anyone that something was terribly wrong. We finally connected with a doctor who did a medical test and we were immediately rushed to the Pediatric Intensive Care Unit at Stanford on the second floor of Packard's Children Hospital
Within three days he was placed on a heart machine (Thoratec left ventricular assist device). We know how a family's life is turned upside down.
WE ARE HERE TO HELP.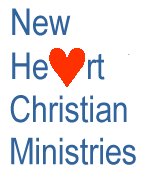 New Heart Christian Ministries was founded in 2001 to assist families with children in end-stage heart disease while in Palo Alto, especially when a family is far from home. If the family has an immediate need, we do all we can to meet that need. The most beneficial part of our work is being with a family who has "been there." In addition to our son having a heart transplant in 1998 and just celebrated his 6th year anniversary, his father had a heart transplant in 1985 and just celebrated his 19th year anniversary.
Nothing provides a boost more than hope! We embody hope. We provide friendship in a foreign environment.
In addition to emotional and spiritual support, we have met a variety of other needs. A partial list of what we've provided includes:
Local Transportation to/from supermarkets, banks, etc.
Food (both to have on hand and bringing in meals for the family)
Housing (private homes or motels)
Financial Assistance (for incidentals)
Clothing
Phone Cards (as many as needed so family can keep in touch with loved ones)
Gasoline Cards (to cover the extra commuting costs for a working parent)
Web Page Updating (so family and friends can all be kept up to date)
Games, Arts/Crafts (so the children can have activities)
We can assist with all this and more, but the hospital is bound by the new HIPPA laws that we must be invited by a parent or guardian. We try to be available 24 hours a day, 7 days a week. We can be reached at newheartfamily@aol.com. Please send us an e-mail and either a phone number where we can reach you with more information or we'll be glad to send you our personal or cell phone number so you can be in immediate contact with us.